Don't have a donation center near you, or would a more convenient way to donate help save you time?  
Ever since my local donation center closed down, I've been bringing a small bag of donations into the city when I know I'll be nearby Goodwill/Salvation Army, or the Union Square Textile drop off.  But at the rate I 'm dropping things off, I will never catch up.  
I found a fantastic organization this morning called: PickUpPlease.org which allows you to enter your address and schedule a home donation pickup.  PickUpPlease partners with a variety of charities so you can select where your donations go.  Unfortunately, PickUpPlease does not cover every address, including mine, but I'm suggesting them anyway because of their overall wide coverage and potential to be helpful.
If PickUpPlease doesn't work for you either, don't despair! There is another ultra-convenient solution called, GiveBackBox.  GiveBackBox should work no matter where you live because the concept is to send your donations to a nearby donation center using a recycled box from your home.  There is no cost for you to send back the box; simply print and affix a pre-paid shipping label to your box and schedule a pickup!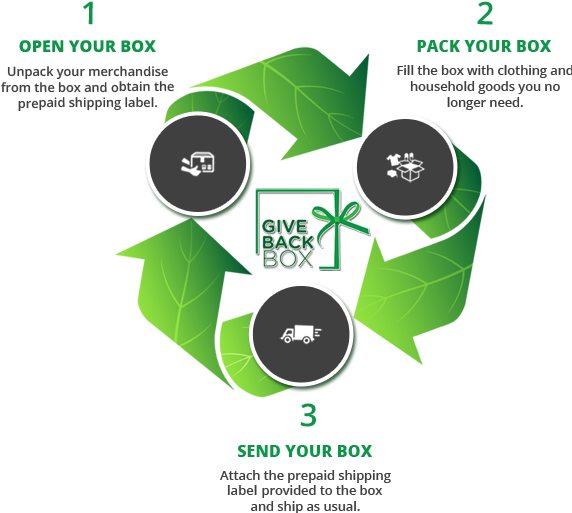 all images courtesy of GiveBackBox
Print Label From Give Back Box